23 March 2020
Sir Geoffrey Clifton-Brown calls on Ministers to respond to MPs queries during any extended recess
Sir Geoffrey Clifton-Brown calls on Government Ministers to respond to MPs queries with urgency during what is likely to be an extended recess period.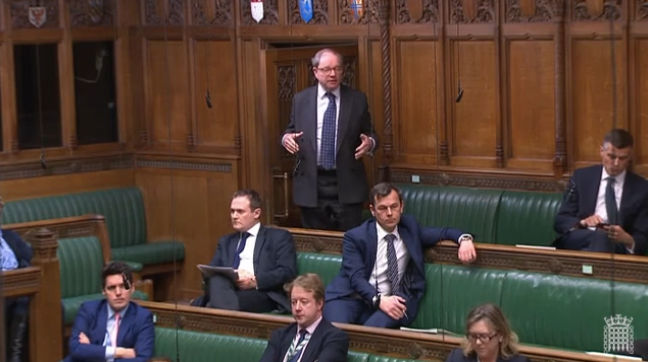 Mr Speaker, I , too, welcome your measures to try to keep all the staff and ourselves safe in this House.
We are to go into recess some time in the near future. We do not know what is going to happen over the next few weeks, but undoubtedly there will be problems in all our constituencies. May I ask the Leader of the House to urge all his Front-Bench colleagues to treat any queries from any of us as if the House was sitting and with the urgency that they need to be dealt with?
Mr Speaker, may I refer to your statement, which, I think, gave the House very good advice? We, as right hon. and hon. Members, need to consider what is urgent and pressing and needs raising with Ministers and what is routine and can wait until after this crisis is solved. It is of the greatest importance that urgent messages get through and are not swamped by routine messages that we would usually be passing on to try to seek high-level responses. Self-denial by us will help Ministers to ensure that the right responses are given to the most urgent items.