5 June 2020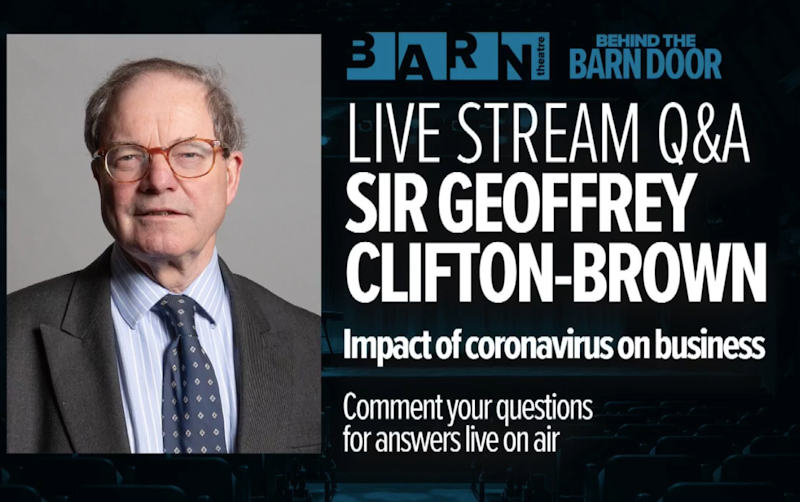 Live stream from the Barn Theatre
Today I will be hosting my latest Live stream from the Barn Theatre, Cirencester on Friday, 5th June at 11am
'Finance and the local economy - how do we emerge from lockdown'
To discuss this topic, I am delighted to welcome our panel of experts 
Cllr Lynden Stowe - County Councillor and Cabinet member for Finance and Change
Yesim Nicholson - Cirencester Growth Hub manager
Mike Davis - Managing Partner - CJ Hole Estate Agents
Andy Robbins - Joint MD Baylis Vauxhall Group
Dave Joynes - MD of Cotswold Markets
If you have questions relating to the theme, please email us or ask your question during the live stream on The Barn Facebook page or other platforms such as the Cirencester Chamber of Commerce Facebook page
I will open the session with a brief introduction and ask questions of the guest panellists. Questions from the members of the public will follow. 
We welcome your input so please email your questions to either contact@cotswoldspeaks.co.uk or livestream on The Barn Facebook page: https://www.facebook.com/theBarnTheatreCirencester/.
Where to watch:
The Cotswold Conservatives Facebook Page, the Cirencester Chamber of Commerce Facebook page, my facebook page and the Fairford and Lechlade Business Club Facebook page will all be hosting the stream.