15 May 2020
Live with Sir Geoffrey Clifton Brown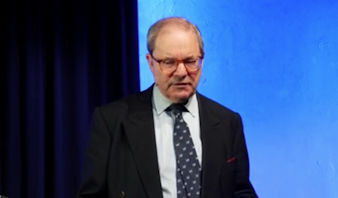 Thank you for joining me today for my 9th virtual Covid-19 Q&A. The theme of today's session will be on 'Food and Farming'. I am joined this week by a panel of industry experts from across the Cotswold's, many thanks to:
Harry Acland - Notgrove Farm
Alfred Bryant - Group Secretary NFU Mutual North Cotswolds
Martin Haines - WR Haines Chipping Campden
Patrick Bourne - Cacklebrrry Farm Stow on the Wold
Revd John Birchall - Cotswold Farm
We will be discussing the impact this period has had on farming and food production businesses, looking ahead to the next stage of lockdown easing, and considering the long-term implications. I hope that one positive thing to come out of this period will be a far closer relationship between British farmers and our supermarkets, and a better understanding from consumers on fresh, high quality UK produced food. Before we start the discussion, I will give a brief update on the latest Westminster announcements. 
THE NEXT STAGE OF LOCKDOWN - OUR PLAN TO REBUILD
This week the Government announced the plan to rebuild: The UK Government's Covid-19 recovery strategy.
The Government's objective is to return to our way of life as soon as possible, focusing on not just saving lives, but also livelihoods. However, it is absolutely vital that as we do so, we avoid the risk of a second peak that overwhelms the NHS. And importantly doesn't waste the huge sacrifices the British people have made in lockdown to get the virus under control.
From this week, people in England can spend longer outdoors, visit garden centres and all those who cannot work from home are now encouraged to go back to work, as part of the first step.
There is a Coronavirus outbreak Q&A on the Government website: what you can and can't do
https://www.gov.uk/government/publications/coronavirus-outbreak-faqs-what-you-can-and-cant-do/coronavirus-outbreak-faqs-what-you-can-and-cant-do
The Covid Alert Level will be determined primarily by R - the rate of infection and the number of coronavirus cases. In turn, that Covid Alert Level will determine how the level social distancing measures in place. The lower the level the fewer the measures; the higher the level, the stricter the measures.
Beating Coronavirus will take months not weeks, but this is why as we ease restrictions everyone must stay alert and follow the rules, because if not the Government will have no choice but to impose lockdown again and we will be back at square on.
For the full document:
https://assets.publishing.service.gov.uk/government/uploads/system/uploads/attachment_data/file/884760/Our_plan_to_rebuild_The_UK_Government_s_COVID-19_recovery_strategy.pdf
ECONOMIC SUPPORT 
The Chancellor extended the Coronavirus Job Retention Scheme until the end of October, giving workers and businesses the certainty they need that the Government will continue to support them.
Full announcement:
https://www.gov.uk/government/news/chancellor-extends-furlough-scheme-until-october

The Housing Secretary has announced a plan to restart the housing market in England, allowing anyone to move home safely while getting the vital construction industry running again. From 13 May anyone in England can move home if they follow new guidance published by Housing Secretary Robert Jenrick. 
Full announcement:
https://www.gov.uk/government/news/housing-secretary-sets-out-plan-to-re-start-housing-market
Dairy farmers - I worked very hard with colleagues for extra support for those dairy farmers who were really suffering due to excess milk, falling prices, and reduced demand from the hospitality sector. Last week the Government  announced a new hardship fund for those farmers to claim up to £10,000 each covering 70% of their lost income during April and May. 
Full announcement:
https://www.gov.uk/government/news/new-funding-to-support-dairy-farmers-through-coronavirus
Supermarkets
Supermarkets and their excellent staff have generally been doing a fantastic job throughout this period and have led the way on how businesses can remain open without policing from Government. A whole range of businesses can learn from how supermarkets have been safely operating following social distancing guidance as we go into the next phase of lockdown, including garden centres and whole foods.
This period has highlighted the importance of supporting British Farmers. With Waitrose, Aldi, and Lidl actively supporting UK farmers, more could have been done by other supermarkets such as Sainsbury's, Tesco, and Asda.  
The panic buying we saw in the first couple of weeks of lockdown proved to be unnecessary as supermarkets have worked incredibly hard to keep stocks up, massively increasing their delivery capacity, and adapted the way they operate to maintain the safety of shoppers and staff.
As a result of the initial panic buying there are many people who now have enough toilet roll to see them through until Christmas, potentially Christmas 2021.
Volunteering and food boxes
Food deliveries for elderly and vulnerable people unable to leave their homes have helped to support them during this exceptionally challenging period.
Over one million food boxes have now been delivered in England by wholesalers to those shielding who asked for help with food, with hundreds of thousands more to follow in the coming weeks.
The Government has also arranged priority access to supermarket deliveries for those who have said they need it.
This would not have been possible without the exceptional volunteer effort we have seen in the last couple of months, with hundreds of thousands of people signing up to help both the NHS responders and local organisations.
Gloucestershire Help Hub have been fantastic at liaising with a large number of volunteering groups to meet the needs of the shielded and protected groups during this period. I have been helping with the deliveries for the Long Table who are particularly well organised.
This period has brought so many people together and it is this generosity of spirit that we all hope continues long after lockdown. I pay great tribute to all of those volunteers who have been so generous with their time.
Gloucestershire Help Hub
https://www.gloucestershire.gov.uk/gloucestershires-community-help-hub/