24 September 2020
Hercules Site Services visit
Sir Geoffrey Clifton Brown MP for the Cotswolds opened the new office at the Hercules Site Services, based in South Cerney.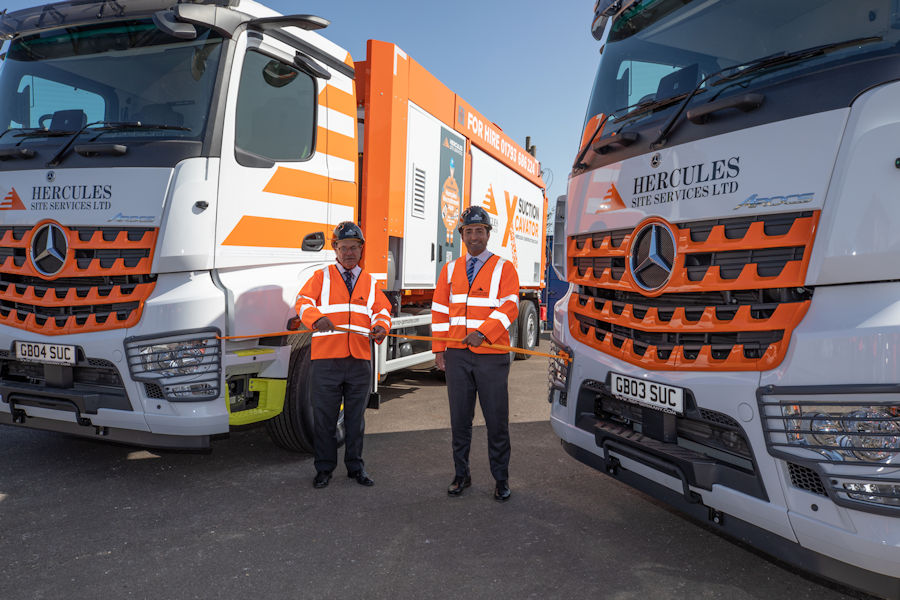 The visit included a tour and the opening of the new office extension, necessitated by the firms outstanding success. Hercules Site Services have two major divisions, the first supplies more than 500 people to some of the largest construction projects in the UK, including the A14 extension and the M4 smart motorway project.  Recruitment is provided by a dedicated Operation and Resource Team and a bespoke Personal Management System and award-winning app.  
The second division supplies specialist equipment for these construction projects. The very latest equipment as seen in the photos is a high capacity suction excavator that will literally suck up all the ground around the infrastructure, avoiding the need for conventional diggers.  
Sir Geoffrey Clifton Brown commented: 
"I was very honoured to open the new office at the Hercules Site; it is a testament to the success of the firm.  Of course, none of this could have happened without the small and highly expert group of directors running the company.  
"This is a fantastic example of one of the fastest-growing businesses in the country, located here in the Cotswolds.  The company is highly entrepreneurial at liaising with schools and the Cirencester T level College, providing exciting opportunities to young people in a highly specialised area."