20 April 2020
Cirencester Flood Meeting Report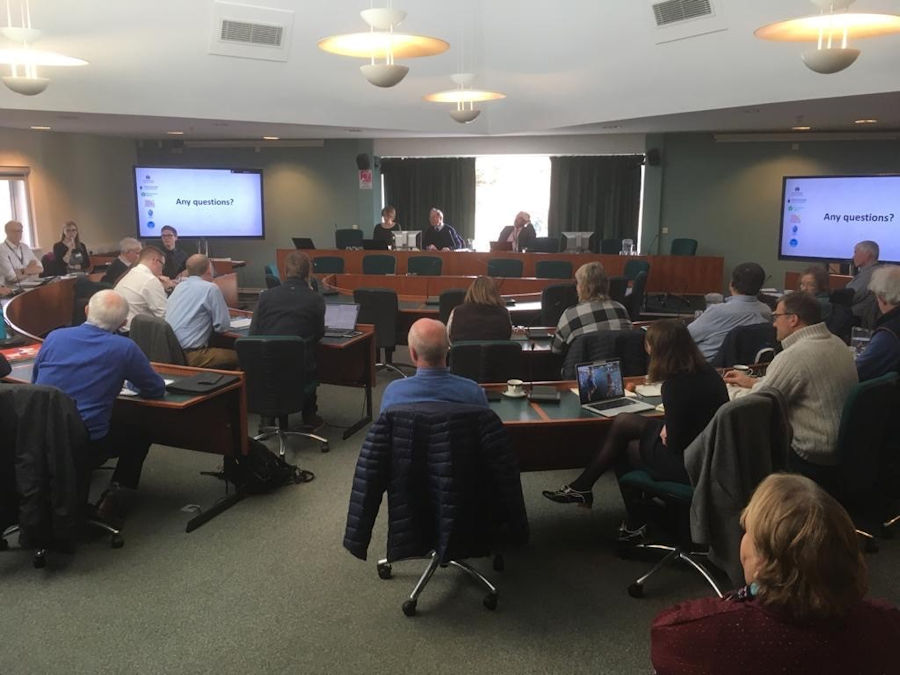 Sir Geoffrey Clifton-Brown MP reconvened his annual flood prevention meeting on Friday 7 February, which also covers water, and sewage problems in the Cotswolds.
Commenting after the meeting, Sir Geoffrey Clifton-Brown said: "These are important meetings as all the agencies have to answer questions directly from members of the public and explain what action they will take to resolve issues. Joined by at least 70 members of the public, verbatim minutes were taken and circulated to everyone present so that progress or lack thereof could easily be monitored since the last meeting.
"As a result, many areas in the Cotswolds are far less likely to flood."
Minutes and slide presentations from the meeting are available here.
Click on link to download.
Minutes of Meeting, 7 Feb 2020
Minutes of previous meeting, 23 Nov 2019