21 February 2020
Campden Home Nursing visit
Sir Geoffrey Clifton-Brown visited Campden Home Nursing in Chipping Campden last Friday.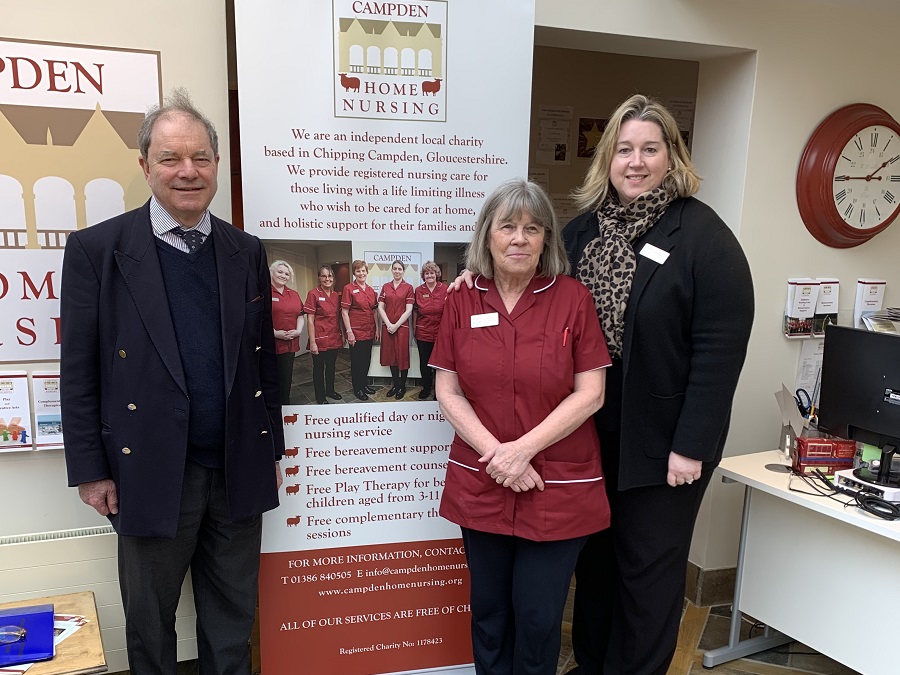 He said:
"I had a wonderful visit to Campden Home Nursing on Friday, based in Chipping Campden. The independent charity was celebrating their 30th anniversary, as well as 'International Year of the Nurse and Midwife'. They have a fantastic team of staff and nurses who provide high quality support to patients with life limiting illnesses and their families, for free. Services they provide include referrals, nursing, bereavement support groups, bereavement counselling, cancer support services, and complementary therapies.
"Over the last two years, the charity has expanded its services considerably. In 2019, Campden Home Nursing nursed a total of 178 patients and provided 5,386 hours of nursing to the community, compared with 48 patients and 1,252 hours the previous year. They worked with over 13 local GPs' surgeries and covered patients in 3 counties: Worcestershire, Gloucestershire & Warwickshire. They have also recently launched a Cancer Support Service which provides psychological support through one to one appointments for those with a recent cancer diagnosis.
"During my visit I met with their fantastic team including Helen who is the General Manager and Sue who is on the nursing team providing such high quality care to patients. I also visited their charity shop located at Lower High Street, well worth a visit! We discussed local issues, including the parking issues in Chipping Campden, which I will follow up on."